Upcoming Author Events, Image Shows, and Lectures
Off The Familiar Path:
A Narrated Journey through Photos with the Aqua Tutus Dive Club
Thursday evening April 4, 2019
7:30pm
at
Ricky's Sports Theatre & Grill
15028 Hesperian Blvd
San Leandro, CA 94578

Marc Shargel's words and photographs will carry members of the Aqua Tutus Dive Club to the Jardines de la Reina marine reserve in Cuba and remote dive sites along California's Big Sur Coast. There will also be stops to visit the sun and moon and a surprise or two along the way.


In February of 2018, Shargel visited Cuba for just over two weeks, spending half of that time diving in a marine reserve near the size of all of California's marine reserves put together. The Jardines de la Reina marine reserve was established more than 20 years before the great majority of California's reserves, too. Jardines de la Reina has been described by some Caribbean experts as the closest any of us will ever come to seeing that sea as it was 50 or 100 years ago. Shargel has also been diving the coast of California for more than 40 years. Among the highlights of that career have been ten multi-day expeditions down the Big Sur coast. He made his first boat trip south of Point Sur in the company of renowned marine explorer Robert Schmieder, back in the early 1990s. His presentation will include astonishing images from remote and very deep Schmieder Bank.

Shargel will also share the photographic results of his observations of total eclipses of the sun and moon.

Marc Shargel has presented at Aqua Tutus meetings in previous years both to show his photography and advocate for marine conservation.

Check for meeting details at the Aqua Tutus website, or come to Ricky's at 7:30 (map).

The public—that's you—is welcome to join us. The meeting details are all here.
We Take Requests!
Video Voyages
In the autumn of 2016 we created two short videos, and you don't have to travel or even wait a moment to see them! Just click below.
Video from Marc Shargel's recent Galápagos expedition: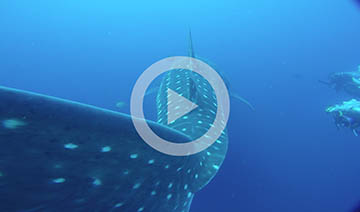 Video from Central California, Fiji and British Columbia, 2012-2016: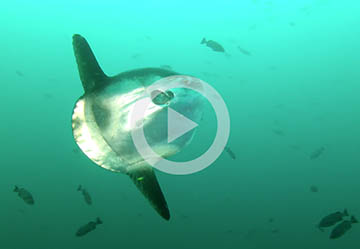 ---
If you'd like to arrange a date for a presentation to your group, send us an email. If you're wondering whether our presentations are a good match for your group or event, have a look at the events we've done in the past.

---
Marc Shargel has been a frequent presenter at clubs and civic groups all over Northern and Central California. More than a dozen clubs, as well as civic and volunteer groups, have seen his talks "Islands of the Eastern Pacific" and "An Underwater Swim Across the Pacific." In 2001 he presented images of endangered Manatees from West Florida. In 2002 his presentations featured images from the South Pacific Islands of Palau, Yap, and Bali.
Current and Upcoming Photo Shows

Open Studios
Four days: Saturdays and Sundays
October 5-6 & 19-20, 2019
11:00 AM to 5:30 PM each day
Bookmark and return to this page for more information as the date approaches.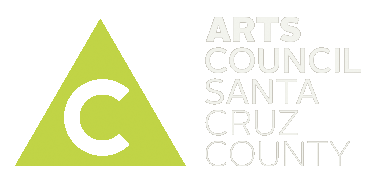 ---
Website Open 24/7
Our website is "open for business" any time. Our books and mini prints make lovely and inexpensive holiday gifts. Our larger prints are a way to give something beautiful to someone special.
Need some guidance or advice? Email anytime or phone us at 831-335-4849 between 9:30am and 5:30pm, California time.
---
If you manage a venue or know of one that would like to host a show, please contact us. Thank you!
Email or phone us at 831-335-4849 for additional information on any of our events.
If you'd like to receive an email notification of the date of our next show, please join our newsletter list.